Inspirirani prirodom i najnovijim
trendovima na području njege,
osmislili smo proizvode za vašu kožu
i kosu od najkvalitetnije 100 % mulberry svile.
We're all about harnessing nature's goodness. StarSilk is a gorgeous range of products for your face, skin and hair made from 100% pure Mulberry silk - the world's softest silk. The natural fibres are lightweight, breathable and contain anti-aging properties that are gentle and kind to your skin. Our silk is also naturally hydrating and won't absorb the natural moisture from your skin and hair. Our products are perfect for minimising bed hair, sleep creases and complimenting your skin care regime.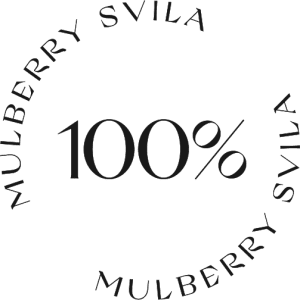 Quality - 100% mulberry silk
The quality of all our products is 22 momme, 6A grade (highest quality) silk which guarantees the quality and durability of StarSilk products.
MOMME - Momme is a unit of measurement, describing the weight and density of silk.
22mm silk has almost 20% more silk per square inch than 19mm. This denser weave protects the shine that silk possesses and results in stronger durability. It is estimated that 22mm silk sheets have almost double the shelf life.
22 MOMME - perfect balance
19-momme, although higher quality than 11-momme, is still considered "inferior quality", while 25-momme is too heavy for clothes or bedding and is usually used for decorations like curtains. 22-Momme is the perfect balance for silk bedding, hair ornaments or clothes.
OEKO-TEX® standard 100 
It is an independent system for testing and certification of textile products of all stages of production (fibers, yarns, fabrics, finished products, including accessories). The OEKO-TEX® Standard 100 certificate is a unique global system certification for textile raw materials and is a recognizable mark for the quality of fabrics made without substances that can be harmful to human health.

GOTS

GOTS is the leading and global standard for textile processing for organic fibers, including environmental and social criteria, supported by independent certification of the entire textile supply chain.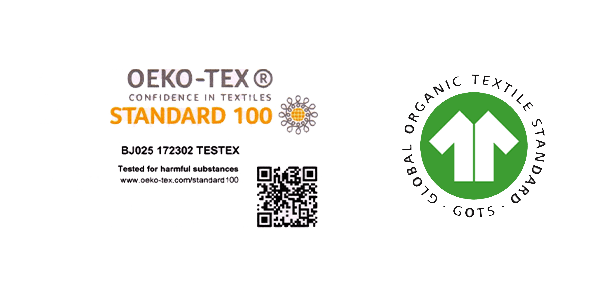 Our design stands out in choosing colors that are in line with trends.
Subscribe and get a discount